Our Approach:
For the vast majority of healthy individuals and patients with cardiovascular disease, EXERCISE and INCREASED LEVELS OF PHYSICAL ACTIVITY confers positive health outcomes
We define the "athlete" broadly, including individuals who pursue a wide-range of exercise modalities, who have a high level of commitment to their sport and see the pursuit of their sport as an important aspect of their life.  This includes athletes from the recreational to the elite level
A key objective is to facilitate a SAFE "Return to Play" for athletes with cardiovascular disease and to provide guidance for continued or modified exercise where warranted
We use a team approach consisting of:

Cardiologists and Exercise Physiologists with strong interest and expertise in sport cardiology and cardiovascular physiology
Broader support from Kinesiologists with expertise in rehabilitation & training

Clinical care is informed by, and drives our research efforts related to exercise and cardiovascular health
Our Team
Sports Cardiology Toronto has a world-class research team that is cross-disciplinary, including leading experts from the fields of exercise physiology and cardiology.  Our members have extensive experience in basic/applied physiology and clinical cardiology research, emanating from the University of Toronto and its affiliated teaching hospitals.  We also have exceptional collaborators from across Toronto, Canada, and internationally to support research specific to Sports Cardiology.
Dr. Jack Goodman, PhD
Professor,
Faculty of Kinesiology and Physical Education
Associate Scientist,
Mt. Sinai/UHN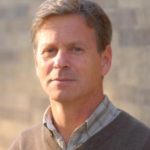 Dr. Paul Dorian, MD, MSc
Cardiologist,
St. Michael's Hospital, Scientist, Keenan Research Centre for Biomedical Science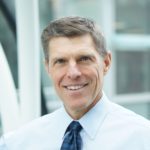 Dr. Kim Connelly, MD, PhD
Cardiologist,
St. Michael's Hospital, Keenan Research Centre for Biomedical Science, Director, Krembil Stem Cell Facility
Cardiac MRI and Echocardiography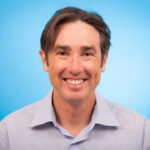 Dr. Susanna Mak, MD, PhD
Cardiologist,
Division Director, Cardiology University of Toronto, Director, Mecklinger and Posluns Families Cardiac Catheterization Research Laboratory, Mt. Sinai Hospital
Right Heart / Cardiopulmonary Hemodynamics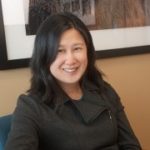 Sports Cardiology Toronto Faculty
Dr. Kim Connelly, MD, PhD
Cardiologist,
St. Michael's Hospital, Keenan Research Centre for Biomedical Science, Director, Krembil Stem Cell Facility
Cardiac MRI and Echocardiography
Dr. Susanna Mak, MD, PhD
Cardiologist,
Division Director, Cardiology University of Toronto, Director, Mecklinger and Posluns Families Cardiac Catheterization Research Laboratory, Mt. Sinai Hospital
Right Heart / Cardiopulmonary Hemodynamics
Dr. Kim Connelly, MD, PhD
Cardiologist,
St. Michael's Hospital, Keenan Research Centre for Biomedical Science, Director, Krembil Stem Cell Facility
Cardiac MRI and Echocardiography
Dr. Susanna Mak, MD, PhD
Cardiologist,
Division Director, Cardiology University of Toronto, Director, Mecklinger and Posluns Families Cardiac Catheterization Research Laboratory, Mt. Sinai Hospital
Right Heart / Cardiopulmonary Hemodynamics